GymNadz
Women's Fitness App
Be a part of a women's fitness community. Choose your workout and nutrition plans. Track your progress as you go!
Get in Shape
We recommend workouts & programs that are best suited to help you achieve your goals. You can select one of our programs or singular workouts from 300+ exercises.
Eat Clean
There's an optimal meal plan waiting for you and your needs. Whether you're looking to lose weight, or gain some, our nutrition programs and extensive library of recipes will help you.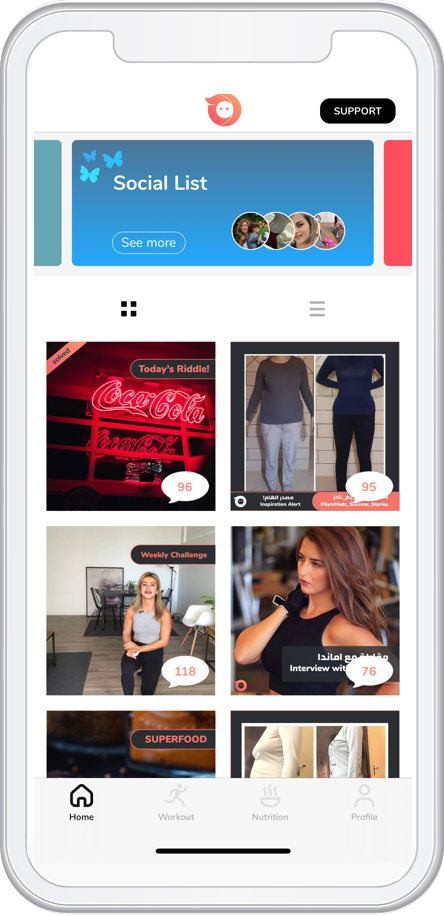 Get Inspired
Be a part of an encouraging community. Chat with likeminded people, interact with the coaches and gain knowledge that will assist you in meeting your goals.
Get Healthy Today
Our App is available on iPhone and Android. Download Gymnadz now and begin.